Going travelling for a longer period of time for the first time can be a scary thing. It's hard to make the first step and break out of your comfort zone. People start to give you advice on how to make it all easier and less stressful.
The advice we get are the same all the time. Pack light and put extra set of clothes in a carry on. Travel slow to get the full experience of the country you are visiting. Go local – If is it good for local people, it's good for you too. Check the weather, check what the best places to see are, check the visa requirements.
But there are a lot advices that can be very helpful. Maybe you will find some of them funny, but believe me it's good to know them all. Here are 15 things I wish someone would tell me before I hit the road for the first time:
Don't book anything in advance.
The only thing you have to book before the departure is a flight ticket and a room for a first couple of nights, to get adapted to the new environment easier. All the other things like transportation, trips and hostels don't need to be booked in advance. This way the options stay opened and you have more freedom to do what you really want to. I learned that booking in advance is not a good option twice. I had to buy another flight ticket back home from Asia to Europe. And I spent a week in Thailand on a rainy island for Christmas, because I already payed for 1 week stay in a fancy hotel there. Always book a dorm room. It is the easiest way to meet new friends from all over the world. Be friendly to the receptions. If you are nice to them, you can get a lot of valuable information about the best spots in the city.
Make sure about the expiration date on your documents and credit cards.
Passport must be valid for at least 6 months after your flight back home. Also make sure you have enough pages in passport available for the new visas. Even if your passport is still valid for a long time you won't get a visa if all the pages are full. It is always good to have more then 1 credit card. Keep the credit cards in separate places in your luggage. Keep a copy of your documents too. Send a copy on your email as well, just in case. One time my bank decided to change credit card even though it was still valid. Luckily I had another one with me, otherwise I would be left on the other side of the world with no money in my pockets.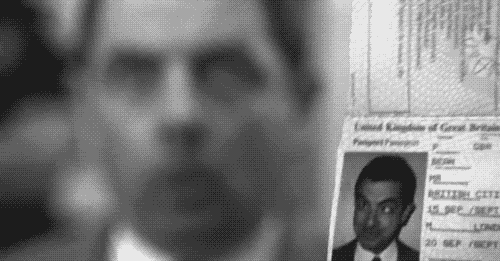 Insurance is much cheaper when bought from home.
Travel insurance costs much less if you buy it when you are still at home. I wanted to extend mine when I was in Asia, because I stayed longer then I planned to. The price for the insurance was much higher.  But you can't afford to be without it, just in case something goes wrong. Some insurance companies don't even allow to buy an insurance from a foreign country.
If someone you meet for the first time is being way too nice to you, be suspicious. Some people really are nice, but someone who wants to give you 'free' things will probably want money in the end.
Scams. Scams everywhere. Even if you read all about them on the internet and you know all the tips on how to avoid them, it will still happen .And after, you will laught about it. It's all part of the experience. You know that people are ripping you off and in the back of your mind you still try to tell yourself that the scammer is just a nice person trying to make your day better.
Tell the taxi driver to turn on the taxi meter every time!
When the taxi driver says that the price will be much lower without the taxy meter off, never buy it. It is never ever going to be cheaper.  When you sit in the taxi, tell the driver to turn on the taxi meter right away. If he doesn't want to do that, find another one. I always leave my car door opened, so I can leave if he refuses to turn it on. With the door opened you can escape being scammed easily.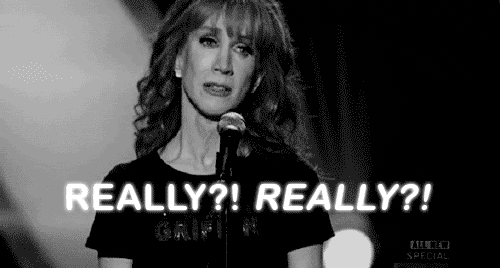 Sheet with corners sown together makes a perfect sleeping bag.
I already wrote that packing light is one of the most important things to do. Carrying around a heavy backpack on an extremely hot day can be a pain in the ass.  Sleeping bag comes handy at a lot of times. Camping, walking to a room with dirty sheets or when you are cold in the middle of the night. Instead of taking a sleeping bag with you, take a sheet with corners sown together. It is a perfect substitute, smaller and easier to wash.
In sleeper buses always ask for the upper bed.
Sleeper buses are a very affordable way of transportation. You don't have to pay for a hotel room and it is more comfortable then an ordinary bus or train. When you buy a ticket ask if it is possible to get the upper bed. It is more spacious and it doesn't feel like you are laying in a coffin. The price is usually the same, all you have to do is ask. Take a lot of warm clothes with you. There is a big possibility that the A/C will be on the whole night.
If your stomach doesn't feel well, drink Coca Cola.
This one is very important, so make sure you remember it. It may sound funny, but it is very helpful. When your stomach starts to feel funny, drink one can of Coca Cola as soon as possible. After one hour, you will feel a lot better and the pain will go away.
What kind of plug in is used in the country you are going to?
Buy an adapter that will allow you to charge all the electronic devices you are carrying with you. You don't want to come back to you hostel room after exploring the city for whole day and realize you don't have the right adapter to recharge the batteries.
 If you have never ridden a motorbike before, don't try it on your trip
If you don't want to end up all bruised on your arms and legs then trying to learn how to drive a motorbike is not a good idea. I was amazed about how many people on Koh Phangan were  bandaged all over their bodies. And it's very easily to get the wounds infected.  The roads on the islands in Thailand are very dangerous and not in a condition for inexperienced drivers to drive around safely. You don't want to pay a big amount of money to repair a motorbike either. Just walk, rent a bike or take a taxi.
.
Don't touch and feed the monkeys.
They might look all cute and sweet. But first impression can be far away from reality. The monkeys are very smart and can be dangerous too. At Angkor Wat temples in Cambodia I have whitnessed a group of children getting robbed by monkeys. Sometimes they start to be violent and they can bite or scratch you. And noone wants to spend time in the hospital while on holidays.
Getting a job somewhere on the other side of the world is much easier than you think. For helping for a few hours per day the host usually provides free food, drinks and accommodation. There are a lot of websites where you can find a volunteer job – like Helpx or Workaway.  Or you can just walk to a bar or in the reception of a hostel and ask if they can use your help. I got a job on a paradise island in Cambodia and it was the best thing that ever happened to me. I basically didn't need any money at all because the host gave me all i needed for free.
It is very easy to get lazy  while travelling. But try to make some time for exercising as well. Your body will be thankful. You don't have to go to the gym to stay fit. If you are staying near the seaside, go swimming. If you are staying near the hills, go hiking. Walk. Explore on a bycicle. Go climbing. There are many different ways to stay fit. And it will make you feel better as well. Compliments about your looks when you arrive back home after a trip can be very satisfying.
Save your money in different places of your backpack.
If all of your money is in the same place in your bag, it can be an easy target for the pickpockets. Keeping  money in two or three different pockets is always a good idea. So even in case you have a bad day and someone tries to steal money away from you, they will get just a little piece of it. Also never wear you backpack on your back unattented. You could not believe how easy it is for someone to open it and take something valuable without you even noticing.
Write the important events in a travel journal.
The first time I went travelling I started to write my travel blog. It was the best way to keep people back home updated with what I was doing and where I was. I wrote it once and all the people that were interested could read it. But soon I realized I can't put all the stories on the internet. So for private things I bought a little notebook. And that one is just for me, my travel diary.
All you have to do now is remember the tips and use them while you are away. Also remember to be opened to new adventures,  meet as many people as you can, keep in contact with them, fall in love, do something new every day and basically have a time of your life!
So what are you waiting for? Book a ticket and go. Say goodbye and hug family and friends at home because you never know when you will see them again next time.  Go beyond your comfort zone. Do new things and things that makes you scared. Enjoy. Live your life to the fullest.
*All the Gifs that are used in the post are not made by me.*